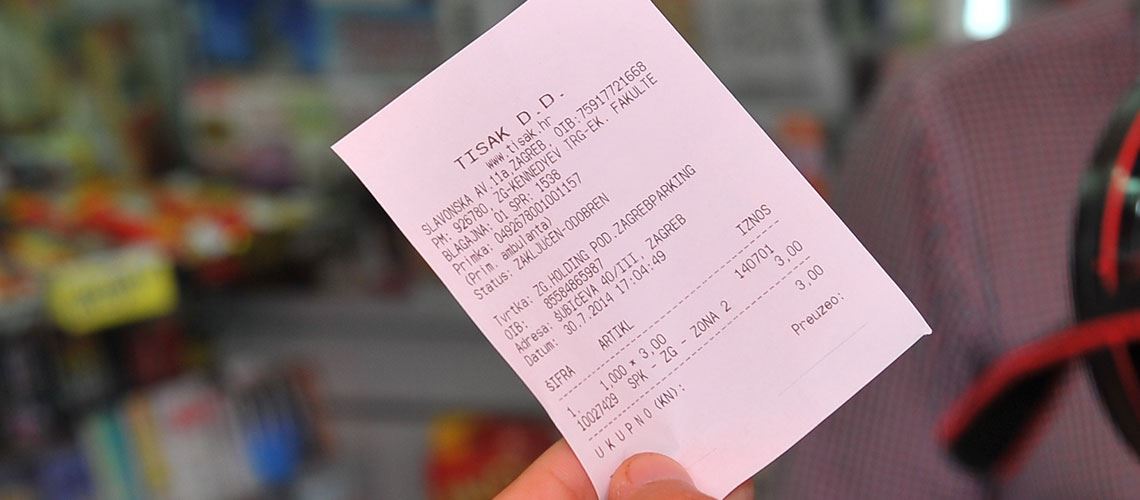 Electronic parking permit purchased at a newsstand
The parking permit need not be placed under the windshield
Electronic parking permit purchased at a newsstand
Electronic parking permit purchased at a newsstand is a service introduced by Zagrebparking Subsidiary with a view of improving the quality of services available to the end user. Apart from the simplicity of purchase, another advantage of purchasing an electronic parking permit is the fact that the receipt for its purchase need not be placed under the windshield of the vehicle.
Service description:
Users of this service may purchase the following types of permits at points of sale of the companies Tisak and iNovine d.d. in the city of Zagreb:
One-hour or multi-hour parking permit
Daily parking permit
Commercial weekly, monthly or annual parking permit
Users of this service can also pay for the issued daily parking permit by using the payment order where no invoice has been issued to the user.
At the newsstand, the user asks for the electronic parking permit and provides the clerk with information about the vehicle registration plate number, type of service and the zone for which he/she wishes to purchase a parking permit.
The clerk enters the registration plate number and other information into the system and provides them once more to the user for review and verification.
Once the transaction is complete, the user receives a receipt for the paid parking permit, which he/she is required to keep, in the event of any complaints.
Points of sale where electronic parking permits may be purchased as well as the business hours of each individual newsstand of the company iNovine d.d. can be found
here.
Points of sale of the company Tisak d.d. can be found
here
.